2022澎湖海廢地景藝術節 : 角
2022Penghu Marine Debris Art Festival : horn
上傳日期|2022-06-14 15:25:29|O2 lab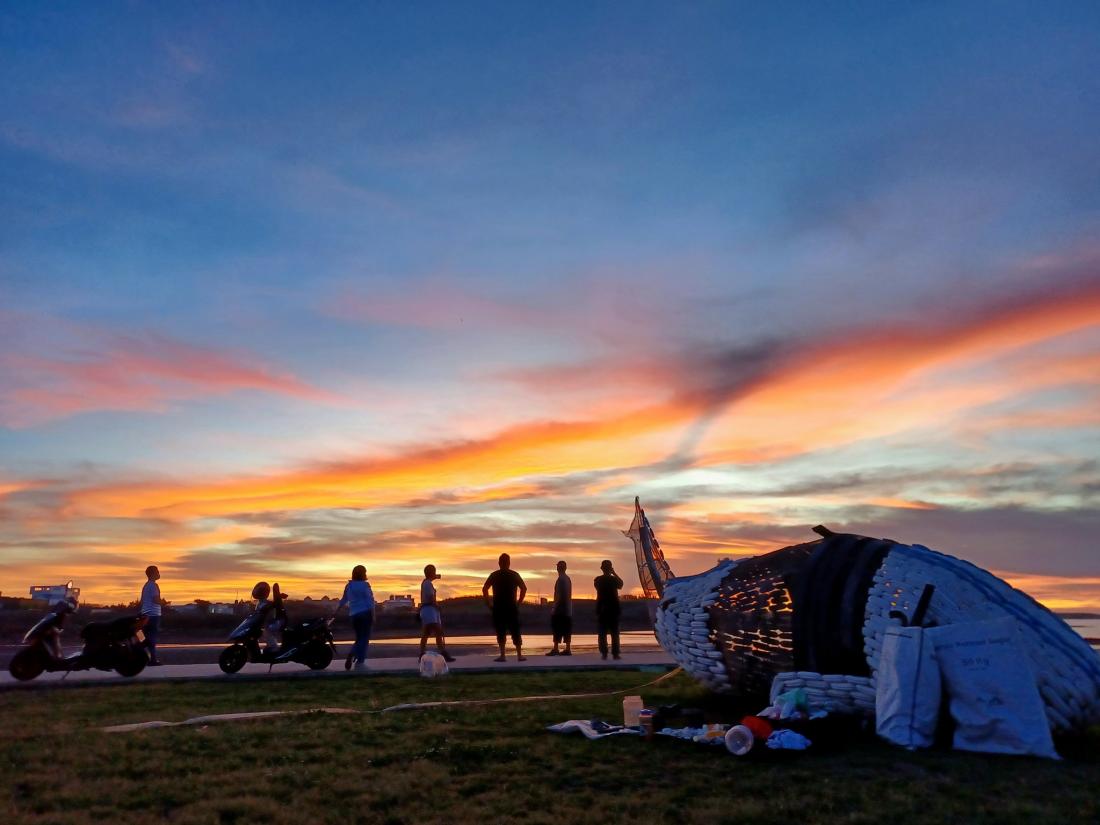 角
horn

2022

海廢浮球、瓶蓋、漁網
buoy ball, bottle cap, fishing net

一隻有角(有腳)的怪獸,個性卻溫柔的沒有角也沒有腳。被人類欺負了,不衝撞也不逃跑。
A monster with a horn and legs. (Horn and leg have same pronunciation in Chinese Mandarin.)
It has a warm personality. It never knows run away although it has legs when human do everything good or bad to it. It doesn't resist with its horn either.

海漂實驗室團隊 (唐采伶 + 海漂藝工隊)
O2 Lab ( Tang + team O2)

創辦O2 Lab海漂實驗室。澎湖因為季風和洋流的關係,聚集了各國的海漂垃圾。從一個人傻傻淨灘,一直到一群人淨灘改造海漂廢棄物成為生活中美好的物品,希望運用美,吸引更多不同的族群關注我們環境的問題。

Founder of O2 Lab. Due to the monsoon and current it made a serious marine debris problem in Penghu. Tang did clean beach up alone since more people noticed her. Now there is a team who is called O2 Lab. They clean up beach and create crafts by these debris. They expect more people can notice the environment issue through their works.
---
影像敘事
MIT台灣誌的麥哥(麥覺明導演) 也來怪獸遊樂園紀錄了。
──